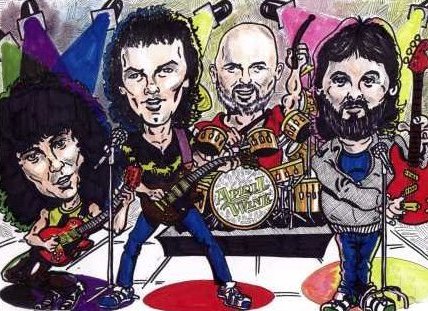 Artist: KEVIN WHITE

---

LINKS, INFO...

...and whatever else I decide to stick here.
---

The GREATEST DOG on the PLANET

The Official APRIL WINE website



APRIL WINE CONCERT DATE ARCHIVE
A work in progess...




On August 22nd, 2009, in Las Vegas, Nevada, Myles Goodwyn was kind enough to lend his
signature to the oldest April Wine concert poster currently known to exist.
Whack the first link on THIS page to check it out!




A question came up regarding the different versions of the song "I Like To Rock"
Click HERE to see the results of my exhaustive research.




In 2006, Myles and Brian put down their guitars and picked up paint brushes for
"A Brush of Hope" - a campaign to raise funds for
The Kidney Foundation of Canada's research funding program.
Check out their paintings at the first two links on THIS PAGE.




Read the transcription of the Laurie & Olga APRIL WINE Radio Special
that aired January 8, 2000 on CJAD 800 AM, Montreal.
Telephone guests included:
Ritchie Henman, Donald Tarlton, Steve Lang, Brian Greenway, and MYSELF!!
A very special thanks to producer Graeme Bishop for the opportunity to be a part of this show.
See Jerry, Laurie, Olga... and a KILLER cake!
***Follow-Up show from 1/29/00!!!***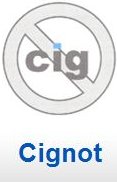 My SOLE source for PV / e-cig supplies.
I've been cigarette-free since May 1st, 2010!



JIM HENMAN has a new album!

Click the pic below to find out more.




Once upon a time there was a website called the April Wine Cellar...
Back in the Spring of 1999, David and Jim Henman sat down for an informal interview and a beer at the Old Mill Tavern in Dartmouth, Nova Scotia.
The event was affectionately dubbed "The Summit at the Old Mill", and the interview transcript originally resided on the AW Cellar.
Sadly, that website is no longer active, but the transcript is available once again for your reading enjoyment.
CLICK HERE



WINEFAN & WINO WAYNE PAR-TAY!!!
My first face-to face meeting with a fellow APRIL WINE fanatic!!
A long-time e-friend, "Wino Wayne", flew (with family & friend) from Eastern Canada to Southern California in June, 2000.
We spent the evening listening to AW music and taking a tour of my April Wine Museum.


Kevin White (the artist who created the picture at the top of this page)
has kindly offered to share a private moment with us.
Here are two pics of Kevin and Brian Greenway taken in 1988,
backstage at the Misty Moon in Halifax during Brian's
SERIOUS BUSINESS tour.
(Pic #1) (Pic #2)
MORE PICS!!!
Kevin also sent along several concert pictures taken during
Brian Greenway's 1988 solo tour ( featuring Jerry Mercer!!).
(Pic #1) (Pic #2) (Pic #3) (Pic #4) (Pic #5) (Pic #6) (Pic #7)
---
Canadian freelance broadcaster and bilingual voice over talent Marc Denis
Long-time April Wine fan & friend

---
CKGM Montréal Super 70s Tribute Page

Marc Denis

CFOX 1470 Montréal Radio Archive
---

Dale Patterson's Rock Radio Scrapbook
The Mais Oui Files
---

Richard Irwin's Reel Radio Repository

---
Assorted rock & roll stuff:

ALL-MUSIC GUIDE
Searchable music database.
ASCAP
American Society of Composers, Authors and Publishers.
canEHdian
Canada's Entertainment Source
CANADIAN MUSIC ENCYCLOPEDIA
THE site for every Canuck band known to man.
CANCONROX



A killer Canadian music site hosted by Dan Brisebois
DEJAY PRODUCTS
One of the licensed makers of RIAA Gold Album Awards
HARMONY CENTRAL® SERVICES
The Internet Resource for Musicians!
JOE LOUIS PHOTOGRAPHY
Great concert pics.
MELODICROCK.COM
Melodic Rock & AOR at it's best.
NEH Records
Fabulous site for melodic rock!
The BNR Metal Pages
Heavy metal encyclopedia.
The MARS SUBWAY CANADIAN MUSIC PAGE
Guide to Canadian Music on the Web.
ULITIMATE BAND LIST
Just what the name implies.
UNIVERSAL WHEELS E-Zine
International classic rock newsletter.

---
---
Thanks for stopping by!
Dave Buerster, Webmaster and truly fabulous person.
winefan@cox.net


---
---