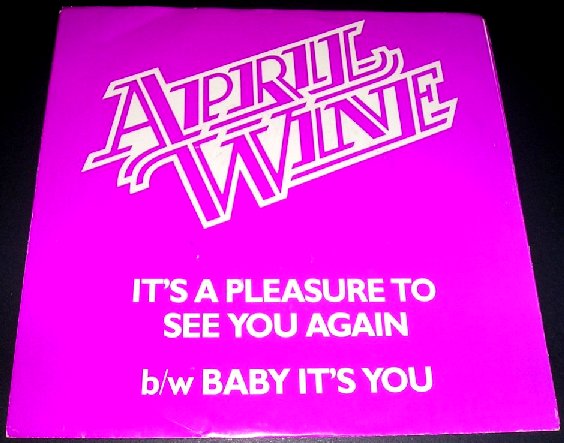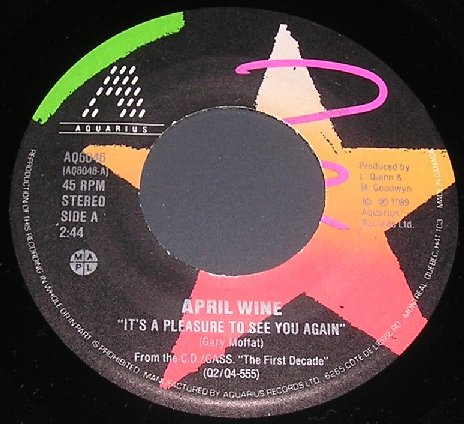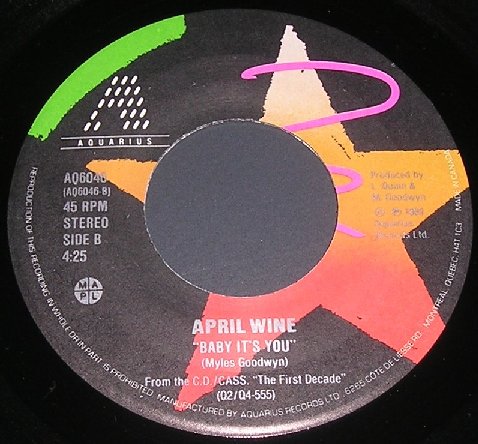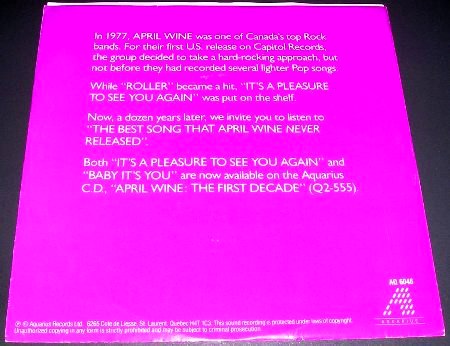 The back of the sleeve wouldn't photograph very well,
so the text is transcribed below:
In 1977, APRIL WINE was one of Canada's top Rock
bands. For their first U.S. release on Capitol Records,
the group decided to take a hard rock approach, but
not before they had recorded several lighter Pop songs.
While "ROLLER" became a hit, "IT'S A PLEASURE
TO SEE YOU AGAIN" was put on the shelf.
Now, a dozen years later, we invite you to listen to
"THE BEST SONG THAT APRIL WINE NEVER
RELEASED".
Both "IT'S A PLEASURE TO SEE YOU AGAIN" and
"BABY IT'S YOU" are now available on the Aquarius CD
"APRIL WINE: THE FIRST DECADE" (Q2-555)